Quality, not quantity, is our measure.
At Aura Aesthetic clinic we've dedicated ourselves to enhancing the beauty and youthfulness of our patients for many years. Pioneers in the use of non-surgical aesthetic  solutions, we continue to push the boundaries of innovation in order to offer highly effective and simple solutions that allow our patients – who come from near and far – to look and feel their best at every stage of their lives
Cutting-edge technologies combined with professional experience and medical know-how with the aim of developing innovative and effective solutions for our patients
At Aura Aesthetics, we exist to fuel confidence to help people look better, feel better and live better. We're here for patients and health care professionals every step of the way – with a product portfolio that's tailored to a wide variety of aesthetic goals.
Please feel free to ask a question, We are always available to help!
OUR TEAM OF HIGHLY TRAINED DOCTORS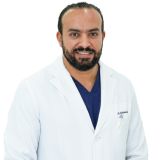 Welly Gerhardt
In my first impression I was surprised how they know to treat the customers. I felt like a prince since I entered until when I left. The same treatment, the same energy. And a perfect result! Thank you so much Aura, for sure I will be back 🙏🏻
Aya Ali
Doctor Asma is a hidden GEM, she has done wonders to my face, I have never left the clinic upset, she knows exactly what you need, I don't have to tell her what to do to my face, instead I ask her what my face needs, I trust her without a single doubt, and she is my go-to doctor. I highly recommend her to everyone that I know and to anyone who wants to visit the clinic, she is flawless at what she does, and she has the lightest hands, I don't need to use anaesthesia when she's working on me. Her work is incredible, and I am very happy I have found her.
Julianna Pero
Absolutely AMAZING experience. Doctor Asma was so kind and helped me more than she will ever know! She helped me become confident again, I was becoming insecure about my wrinkles & lips. Going to her for help was the best decision I ever made. She gave me back something every woman deserves … confidence & secureness ❤️ I recommend her and this clinic 1million percent.
Alyazya Almurar
It was my pleasure to get the best service from the best medical centre the reception has the best way to treat the clients they are kind and sweet. Doctor Mohammed ameen is such a professional doctor he gives the best advises and suggestion and a great listener he likes to make sure that his clients are satisfied. And madam enas is the best she always smiles and have a great character she makes sure that the client gets all the medical information and help thank you guys and I'm looking for coming again.
Mariam Humaid
very nice clinic, professional staff, i had a great experience with Dr. Asma, she is amazing, well experienced and knows how to treat her patients, i had a very good results from the skin treatment plan, thank you.
Alanood Fahed
Dr. Mohmmed One of the best Doctors in the UAE, if you are looking for natural enhancements but life changing, he's the one ☝🏻.
Really satisfied of the overall results 👌🏻 Not to forget the best assistant most welcoming and kind, she will answer any question you have any concerns, thank you
Aisha Al Kaabi
One of the best clinics i have ever been to, since i started with Dr. Mohamed Ameer i never went to any other doctor he has the best assistant she's always there for you shares the good offers that suits you. Great welcoming from the receptionists. Recommend
Mjneyadi GT
It was my first time visiting the clinic, it was an amazing experience, I would like to thank Dr. Alesia for her great effort, results were amazing, I highly recommend her to others.
Somma H
It was my first time to visit this clinic and really it was amazing experience for me. I would like to thank Dr Asmaa for her great effort with my condition as i was almost become a bold and she helped me a lot with my hair, thank a lot to Dr. Asmaa and her amazing assistant Ms. Nashwa
Areej SH
Highly recommendation for the clinic, Dr. Amir is really amazing and professional, best services ever,
I liked everything in this special facility starting from the staff, customer service, cleanliness, comfort atmosphere and perfect natural result.
They are my second family now, can't stop visiting them 🙂