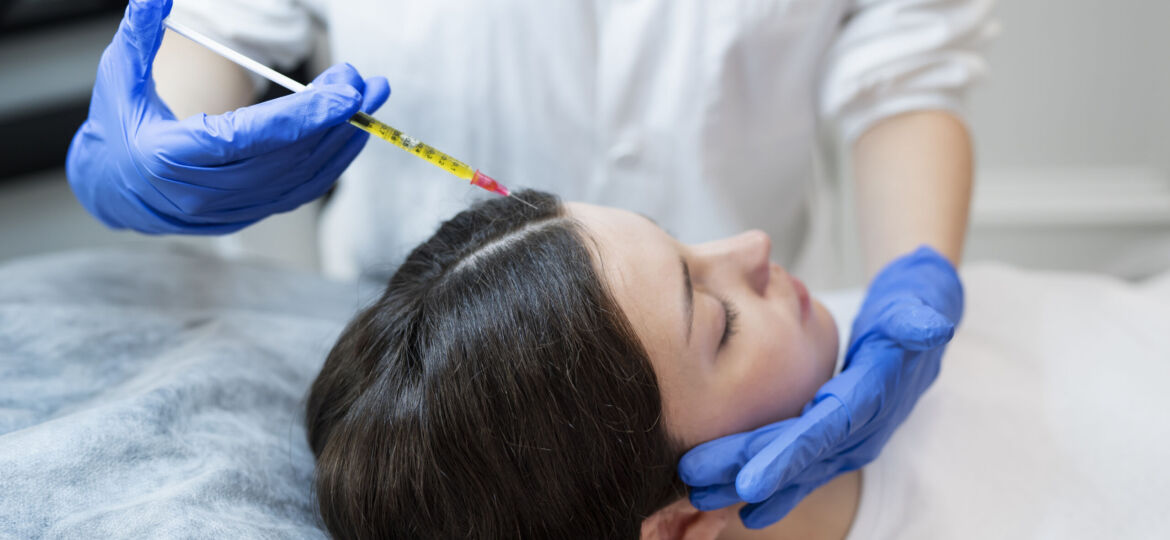 Isn't it scary to notice strands of hair falling out every time in a shower or whenever you brush your hair? There might be underlying health issues that can cause hair loss, so it is crucial to understand the core reason first. Whether it is about genes, autoimmune diseases, hormones, or nutrient deficiencies, every problem has a solution. Are you still feeling hopeless? No worries, here are the five affordable hair loss treatments.
1. Dietary Supplements and Adjustments
Another cost-effective hair loss treatment is to improve your diet with hair-boosting nutrients, including Vitamins A, C, D, and Biotin. Don't forget to focus on a balanced diet because it helps nourish your hair from the roots. Plus, several over-the-counter hair growth supplements can fill the nutritional gaps.
2. Platelet-Rich Plasma (PRP) Hair Loss Treatment
One of the most advanced treatments, Platelet-Rich Plasma (PRP) hair treatment, involves drawing your blood, processing it to extract PRP, and injecting it into the scalp to treat hair loss. However, it is slightly more expensive than other methods, but you need to consult with your dermatologist first for proper discussion.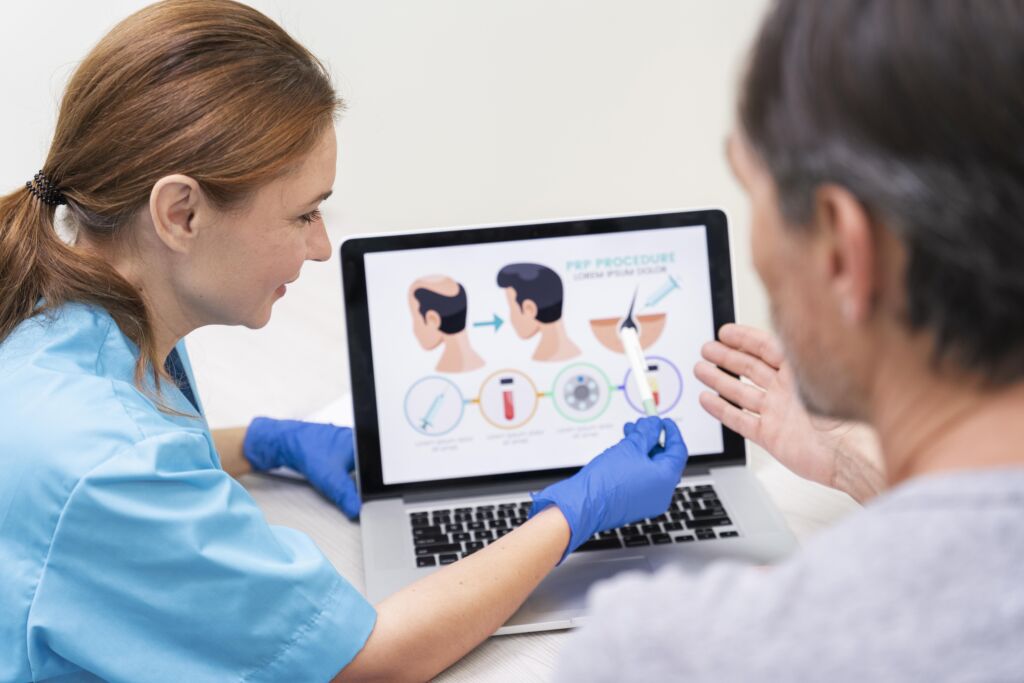 3. Over-The-Counter Hair Growth Products
Firstly, check the symptoms, and if they are mild, use over-the-counter hair growth products, such as Minoxidil-based shampoos, topical solutions, or even conditioners. Search more about Minoxidil because it has a proven track record of enhancing and strengthening hair growth. The best thing is these are inexpensive hair growth products, so add them to your daily hair care routine.
4. Laser Hair Treatment
Have you heard about the latest laser hair treatments that replace the traditional methods? If yes, you can try a Low-Level Laser Therapy (LLLT) to stimulate hair follicles and improve regrowth. Check handheld LLLT devices because they are more budget-friendly and easy to use. Though it takes time to show the results, it will be worth your time, effort, and patience.
5. Prescription Medications
You can try Finasteride for treating your hair loss problem because it is an effective prescription medication, but consultation with a healthcare professional is recommended to discuss possible solutions. Plus, you may require periodic medical check-ups for prescriptions.
Whether you choose laser therapy, PRP, prescription medications, dietary supplements, or over-the-counter products, these five affordable hair loss treatments are just a few steps away, so brace yourself and consult your dermatologist. Also, you can contact us for a detailed session.